As an award winning Philadelphia criminal defense attorney, William Spade knows that anyone accused of a crime has the right to a vigorous defense from a highly qualified lawyer. Whether a person is charged by local, state or federal authorities, government attorneys have considerable resources to pursue a case. William protects the constitutional rights of defendants in criminal cases offering a strong defense. As a former prosecutor, he is well-equipped to challenge the tactics and the evidence presented by the authorities.
Get expert advice from a Philadelphia Criminal Defense Lawyer, call
The Law Office of William Spade:
Call 215-260-9590.
Si usted no habla el Inglés, tenemos a empleados que pueden hablar con usted en Español!
Philadelphia Criminal Defense Lawyer
With a team of professional investigators on staff, William will conduct an independent examination of the facts of each case. He only takes on a limited number of cases at any time so that each client can receive his undivided attention. It is not uncommon for defendants to be represented by law attorneys who are overworked. They don't have the time and resources to adequately challenge the allegations and the evidence put forth by prosecutors. Be assured that as a highly experienced attorney, he will provide a forceful defense for every client.
I understand that being accused of a crime is frightening. It can be overwhelming finding legal counsel you can trust. If you call our team to discuss your case, you will quickly understand that you can trust in our knowledge and experience to fight hard for you. You'll then know that having us represent you is the right choice for your defense.
.
Crimes That Require A Rigorous Philadelphia Criminal Lawyer
Anybody who has been charged with a federal crime, or who simply suspects that they are under investigation needs legal representation immediately. He offers a free initial consultation to evaluate the case. He can conduct an independent investigation that will help assess the facts and the evidence being presented. He has represented persons accused of:
These types of "white collar" crimes often involve piles and piles of documents. The Law Office of William Spade has the resources and will take the time to evaluate all of the evidence involved. Documents of unknown origin or that were illegally obtained can't be used as evidence of a crime. He has the right experience to challenge federal prosecutors when they try to use improper evidence.
Drug Crimes
Authorities typically use certain tactics in drug cases that should be strongly challenged by a tenacious criminal defense attorney: improper evidence and exaggerated charges. Evidence that was illegally collected or improperly handled and tested can't be used during a trial. Using allegations of more serious crimes against a person who is only marginally involved is a standard ruse to force cooperation from a defendant. The prosecutors have to prove their accusations. The right attorney will ensure that the prosecutors and law enforcement follow the rules.
Representing Defendants Accused of:
Additional Crimes Represented:
William Spade's Experience
With years of experience in criminal law, he has the right skills to achieve the best possible defense and outcome for his clients. His work as a lawyer includes time as a law clerk to a federal judge, as a prosecutor, and work in a large law firm. He is highly qualified to provide representation during investigations and court trials.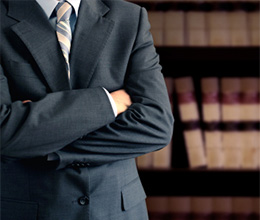 He knows how government lawyers operate, and is prepared to fight for a complete dismissal or acquittal. When it is appropriate, he is a skilled negotiator for reduced charges and alternative sentencing. He also can fight for the return of property and assets that have been unfairly seized by the authorities.
In addition, he also represents those accused of cyber crimes, sex crimes and violent crimes. When life and liberty are on the line, he stands up for the constitutional rights of defendants.
If you're charged with a crime and need a top attorney, call the Law Office of William Spade today.